Express Events
Ramnath Goenka Excellence in Journalism Awards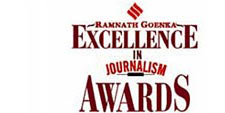 www.rngfoundation.com/awards/
As part of centenary year celebrations of its founder, Ramnath Goenka, The Express Group instituted the Ramnath Goenka Excellence in Journalism Awards.
The Awards aim to celebrate excellence in journalism, recognize courage and commitment and showcase outstanding contributions and individuals every year.
The most prestigious annual event in the Indian media calender, pays tribute to journalists from Print & Broadcast, who maintain the highest standards of their profession despite being in the face of political and economic pressures, who still manage to produce work that generates and sustains public trust in the media and impact the lives of people.
Ramnath Goenka India Press Photo Awards

www.expressindia.com/ippa
instituted by Ramnath Goenka Memorial Foundation are an initiative to identify, promote and reward excellence in photojournalism and documentary photography.
Financial Express Best Bank Awards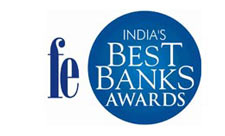 www.financialexpress.com/bestbanks
The Indian banking sector has evolved a dynamics, substantially different from the major economies of the world. The chief feature of the sector is the overwhelming presence of public sector banks. Yet they do business on equal footing with the private and foreign banks as the banking regulator provide a very level playing field for all. These are the nuanced differences whose understanding separates the FE India's Best Banks Awards from the rest. This is what makes the trophies so coveted, for the banks, year after year.
World Press Photo Award

The World Press Photo is an independent non-profit organization established in 1955, operating under the patronage of H.R.H. Prince Bernhard of the Netherlands. World Press Photo has evolved into an independent platform of photojournalism for free exchange of information. Its main aim: to support and promote the work of professional press photographers internationally. It is known for organizing the world's largest and most prestigious Annual Press Photography contest. After the contest, the prizewinning photographs are assembled into a traveling exhibition that is visited by over a million people in 40 countries. A yearbook presenting all prizewinning entries is published annually in six languages.